February 8th 2022
ESI Reports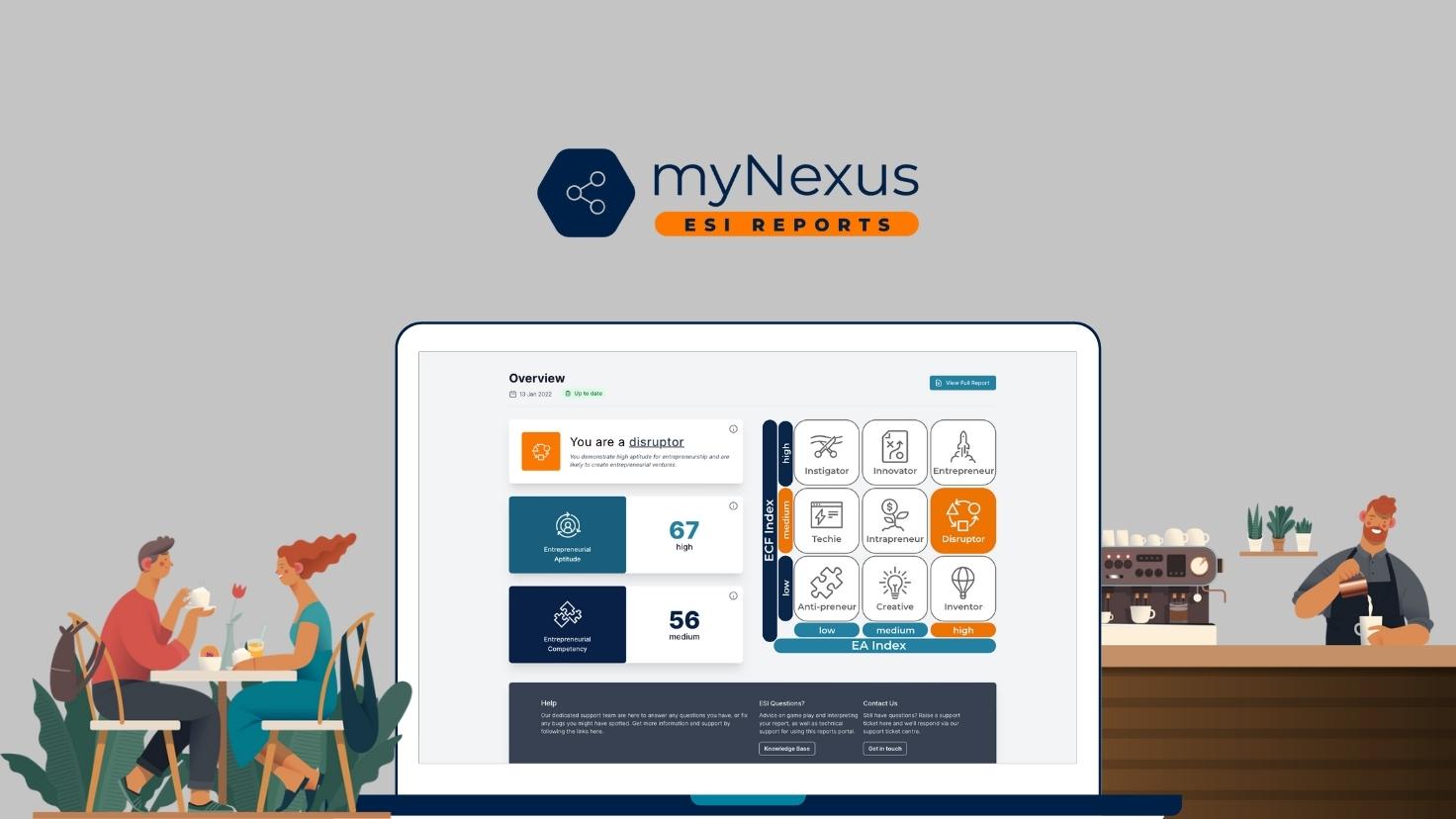 Whilst our ESI Game gives you amazing FREE access to your Entrepreneur Skills Index data and ESI type, the real value comes from insights contained in our newly launched ESI Reports for Individuals and ESI Reporting for Cohorts!
What insights does an ESI Report include?
Your personalised ESI Report is an in-depth analysis of your ESI Game play data. This provides you a personalised ESI Type, a combination of 5 different skills and 4 diverse traits.
For each one, an ESI Report gives you:
A written explanation of what is measured, and what it means
A score and a relative level on the scale (high, medium, or low)
Typical personality characteristics associated with that level
Development points on how to improve, or blind spots to be aware of
Insights in to how that individual score fits in to your overall profile and ESI type
You can see an example report style by clicking this link.
How do I get my ESI Report?
Register for free at esi-reports.mynexus.app/register and our system will guide you through how to download the app, and play to get a report.
Once you have enough data to analyse the ESI Report system will tell you that your report is available!
Alternatively you may be invited to download the app and provide your player ID by a cohort manager, through a pre-paid service.
Getting more information
Everything you ever wanted to know about ESI but were afraid to ask:
---
To learn more about the Entrepreneurial Skills Index game visit entrepreneurskillsindex.com/solutions/esi-game, or to jump right into your personalised report register for free at esi-reports.mynexus.app/register
Free Download