Humanised technology
Powering
Entrepreneurial Capability
We combine people, technology and data, to create insight driven tools designed to innovate the economic growth model.
Entrepreneur Skills Index
Consisting of a game-based business simulation and insights reporting system, we can measure your potential for success and the make up of your entrepreneurial skills.

Applications cover accelerators, incubators, and universities as well as for corporate intrapreneurship and individual development.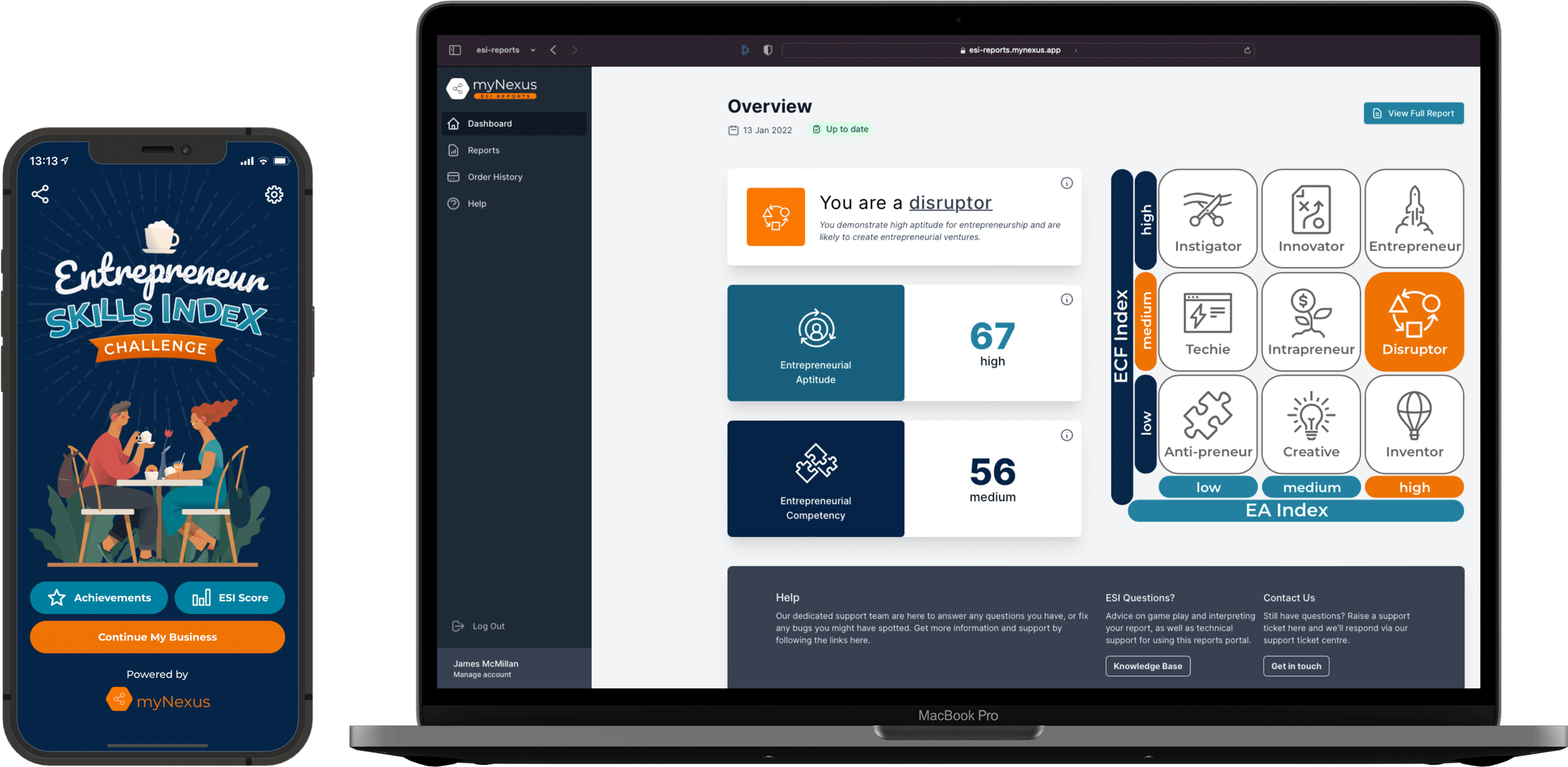 Investor Matching
Coming Q2 2022
A proof-of-concept marketplace to enable entrepreneurs and early-stage investors to explore opportunities outside their network. We're working to open up access to funding and provide a way to evaluate the people behind the idea.

Designed for everything pre-series A, test drive the concept today.