July 8th 2022
Entrepreneurial Matchmaker Meetup July 2022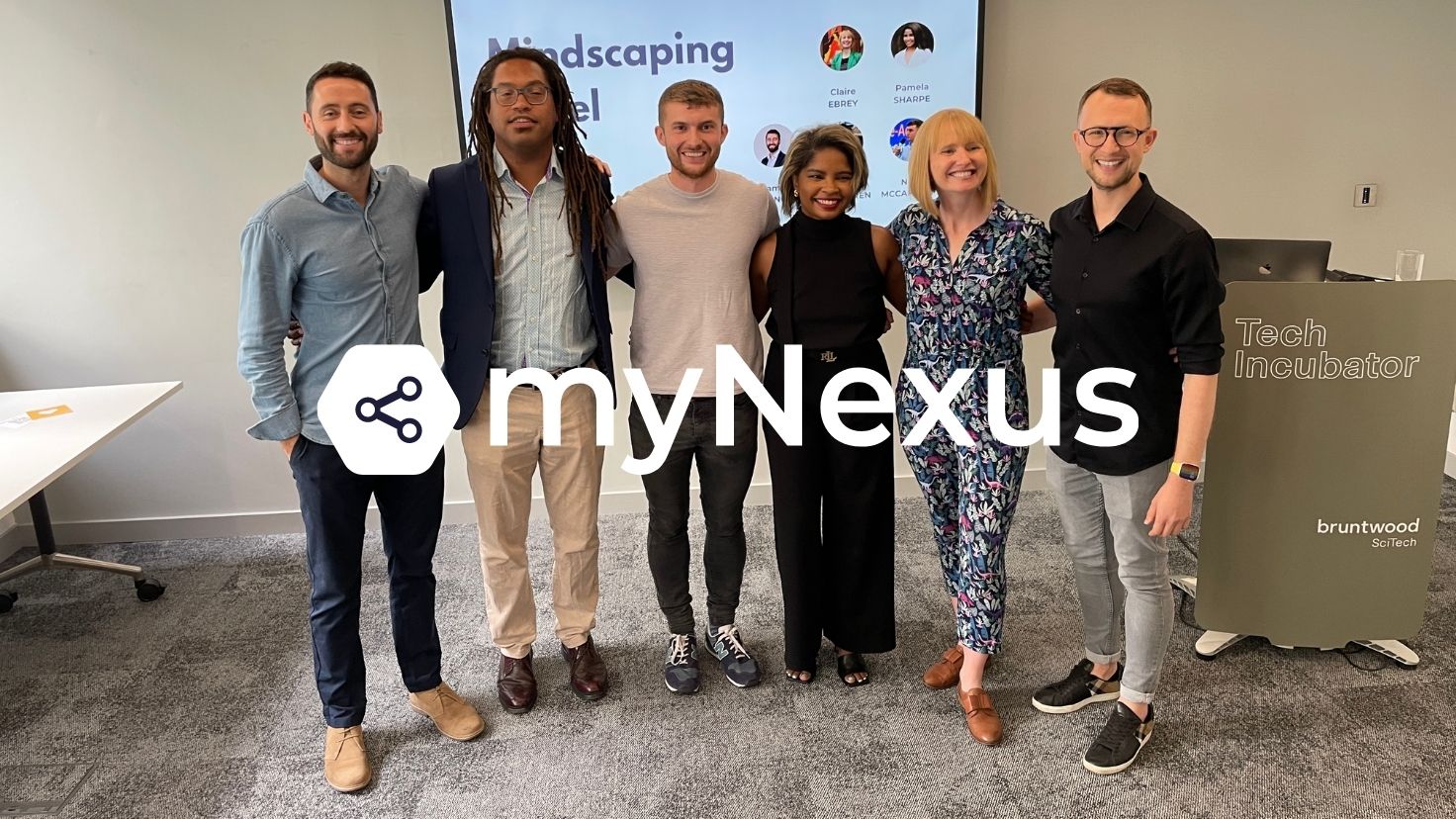 Reducing the failure rate of early-stage business made easier by myNexus
The first Entrepreneurial Matchmaker Meetup by myNexus kicked off with a bang in Manchester, with attendees making the journey from as far as Essex!
Speed networking and a highly evocative panel debate were the highlights, and myNexus demonstrated the launch of three brand new tools Frisk, Startup Vitals and Investreneur, to join the established Entrepreneur Skills Index.
See our launch video here: Details of the attendees are below and you can find more information on the panellists in this article.
---
Adam Coulson, Patent Attorney at Wilson Gunn. www.wilsongunn.com
Ahmed Abdi, Tech planner at SCC.
Alastair Swindlehurst, Founder at EZHR. https://www.ezhr.uk/ | Twitter | Insta
Alice Lyons, Company Director at Dark Coffee. Insta | Personal LinkedIn | Company LinkedIn | https://www.darkcoffee.co.uk/ | Podcast
Arvindhan P A, Founder & CEO at OutReal Interactive Entertainment. Personal LinkedIn
Aswath Subramanian, Partner at Disruptors of Tomorrow co-working space. Personal LinkedIn
Barrie Davies, Founder at Prescriptive7. www.octopws.io | www.prescriptive7.com
Bevan Edwards, Director at Start.biz
Chris Marsh, Director at Agents Of.
Christopher Hanson, Online Retail at Forever Fun Times. www.foreverfuntimes.com
Claire Ebrey, Director at ON THE LEVEL.
Daniel Evans, Chief Executive at Bec.
Diane Faben, Founder at Mentors for Women Limited. www.mentorsforwomen.com
Ian Harrison, Founder & Chief Scientific Officer at Alchemy Pharmatech Ltd.
Jacopo Gabriele Derba, Startup Advisor. Insta
Jake Jones, Founder at Absorbzit UK LTD. Insta
John Sewell, CEO at Cosimo. www.cosimo.art and Insta
Josef Reisz, Managing Partner at HoneyComb Agency | SalesNation. https://www.honeycombagency.co.uk
Luke Flannery, Director at Digibean. www.digibean.co.uk | Insta | Company LinkedIn
Luke Portelli, Graphic Designer at Victoria Warehouse.
Matthew Cusack, Director at Start.biz
Merlin Lockey , Founder at Optimum Business Consulting .
Nicola Anderson, Digital Creative and Tech - Business Advisor at Business Growth Hub. https://www.businessgrowthhub.com/services/industry-support/digital-creative-and-tech
Pamela Sharpe, Director at Mela & Sharpe.
Phil Neilson, CEO at AVERio. www.AVERio.co.uk
Rhys Davenport, Investor at BGF. https://www.bgf.co.uk/
Rhys Lloyd, Co-Founder at PharmAppy.
Sachin Mohite, Founder and Executive at Space for Early Childhood Education
Scott Williams, Director at Amplo Group. www.amplogroup.co.uk
Vernon Hogg, Access to Finance at GBSLEP .
Zac Marks, Director at CryptoCountancy Ltd. https://www.cryptocountancy.co.uk | Company LinkedIn