February 4th 2022
ESI Game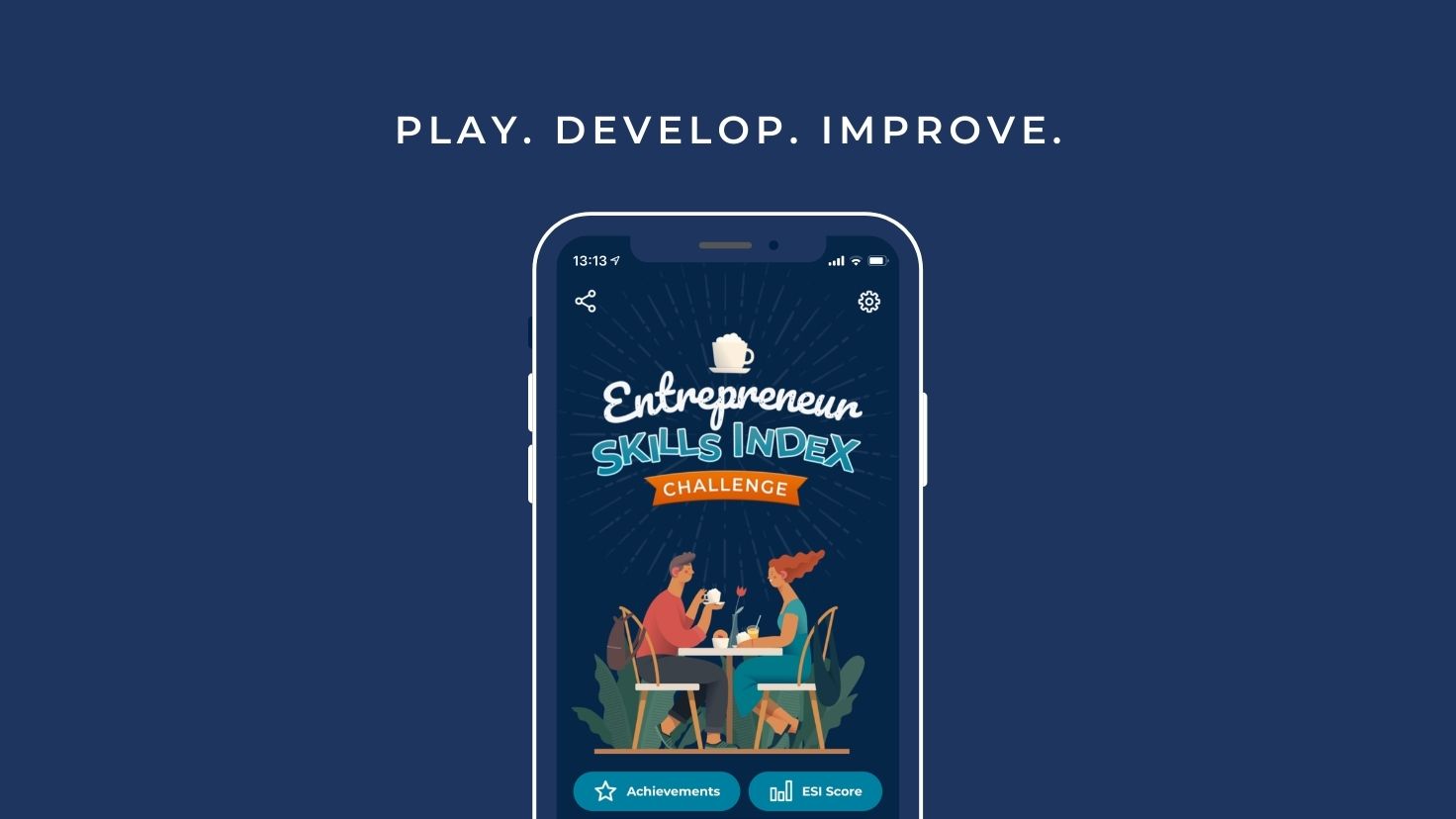 Possibly our worst kept secret... however we're really proud to introduce our Entrepreneurial Skills Index game, available on iOS and Android.
Before we dive into some of the details of the game, you can download the game for FREE on both iOS and Android using the below links.
Free Download
What is the ESI game
The ESI game is a fun and engaging business simulator with a difference, every action you take impacts your personalised Skills Index analysis. Analysing 9 different traits and skills, providing two underpinning index scores and an overall Entrepreneur type.
The free-to-play ESI is a deceptively simple game, where you launch your very own coffee shop with limitless possibilities - can you create a profitable coffee empire?
Who it's for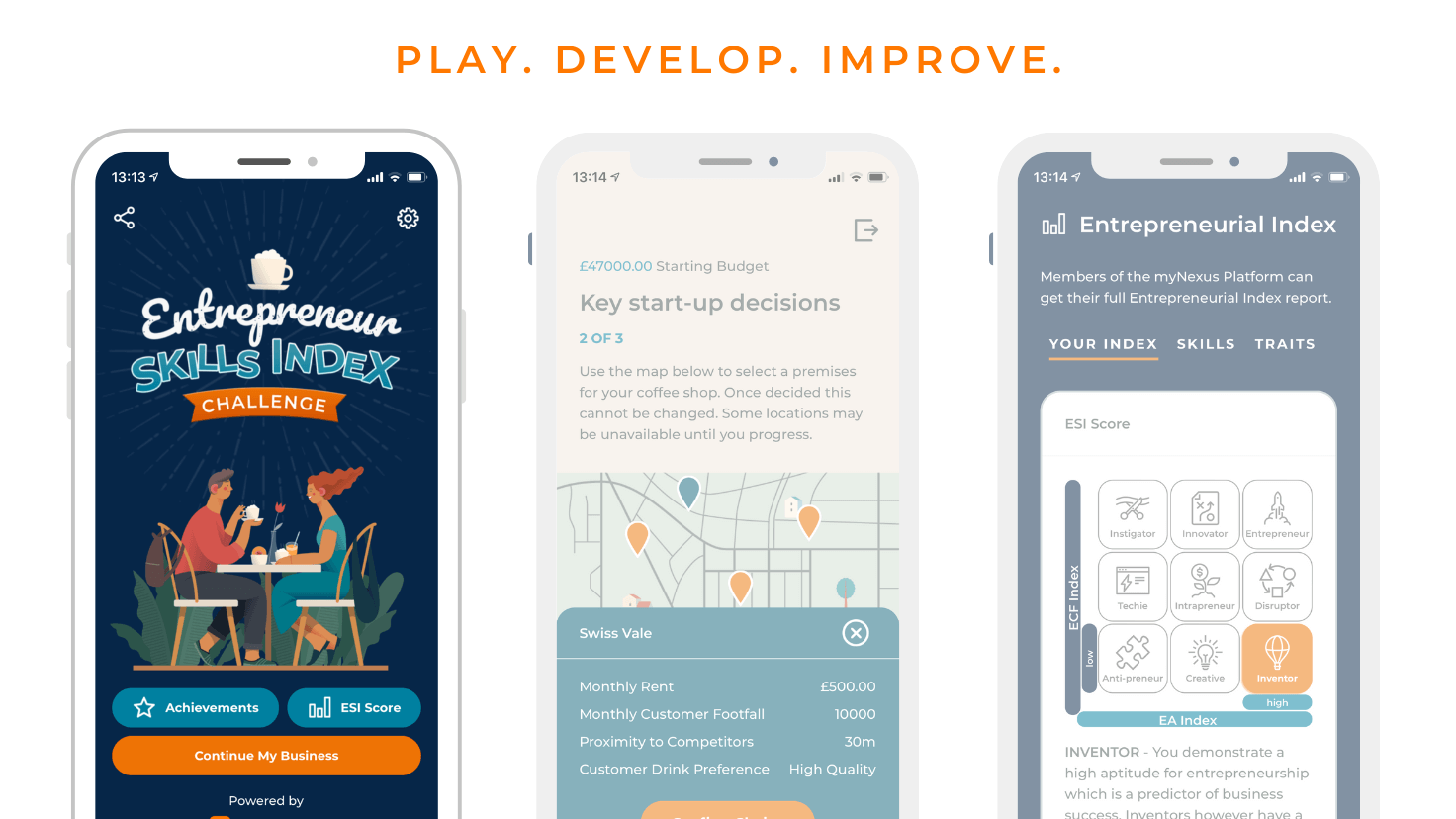 The ESI game is for anyone who wishes to discover their true self. You may be a hidden entrepreneur, or an experienced leader wishing to really discover your strengths and weaknesses.
Whoever you are the ESI game uses scientifically validated psychometrics to analyse your decisions, providing an unbiased analysis of your entrepreneurship - you may surprise yourself!
How it works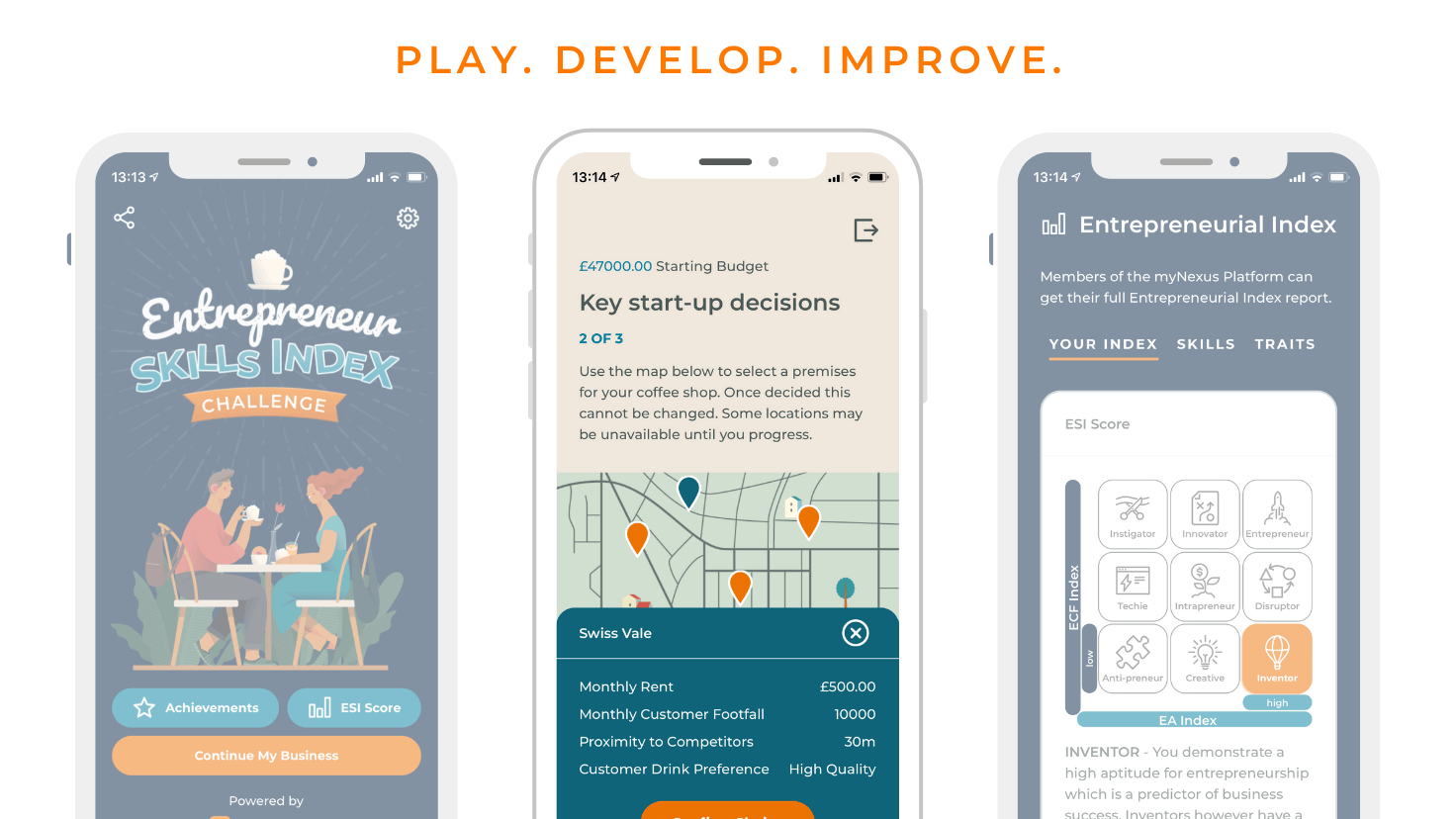 The game is designed to be played in short bursts, whenever and wherever it suits you.
You start the game with an initial £50K to build your very own coffee business. From there on you get to decide where to base your coffee shop, if you want to perform market research and enter your brand name.
Once you've set-up your business, it's all down to you; you need to source suppliers, build up a product menu, hire staff and perform marketing. As well as react to scenarios throughout the game which impact your business - for better or worse.
Make sure to keep an eye on your monthly reports to make informed decisions...
Your Index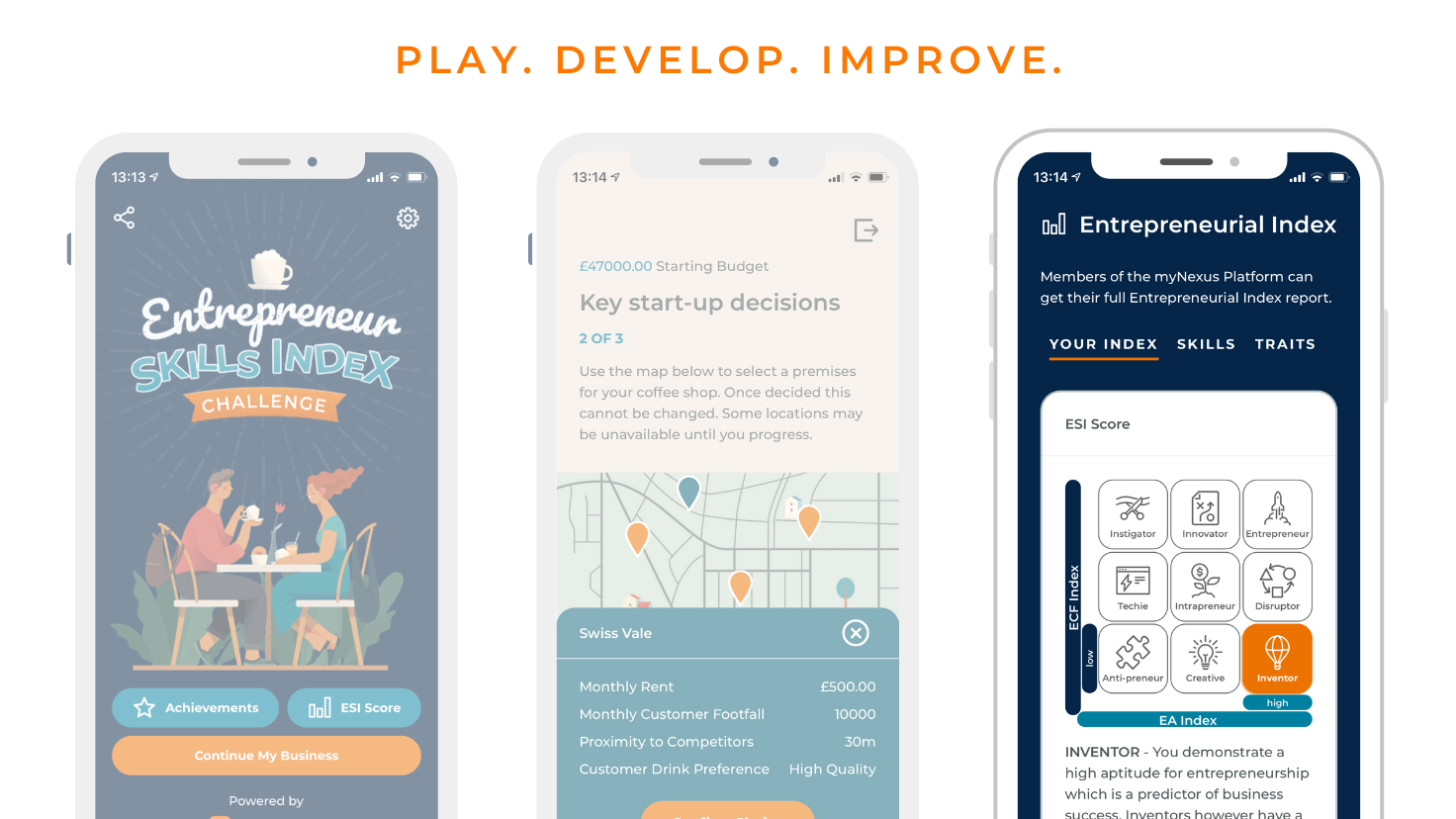 Your Skills Index is broken down into three core components:
Entrepreneur Type
Aptitude Index (Skills)
Competence Index (Traits)
Within the game you can view your overall type and a breakdown of individual skills and traits, for free!
If you want to take a deeper dive into your report then you can get your full report by registering your account at esi-reports.mynexus.app/register.
---
To learn more about the Entrepreneurial Skills Index game visit entrepreneurskillsindex.com/solutions/esi-game, or to jump right into your personalised report register for free at esi-reports.mynexus.app/register
Free Download