June 27th 2022
Join our Manchester launch event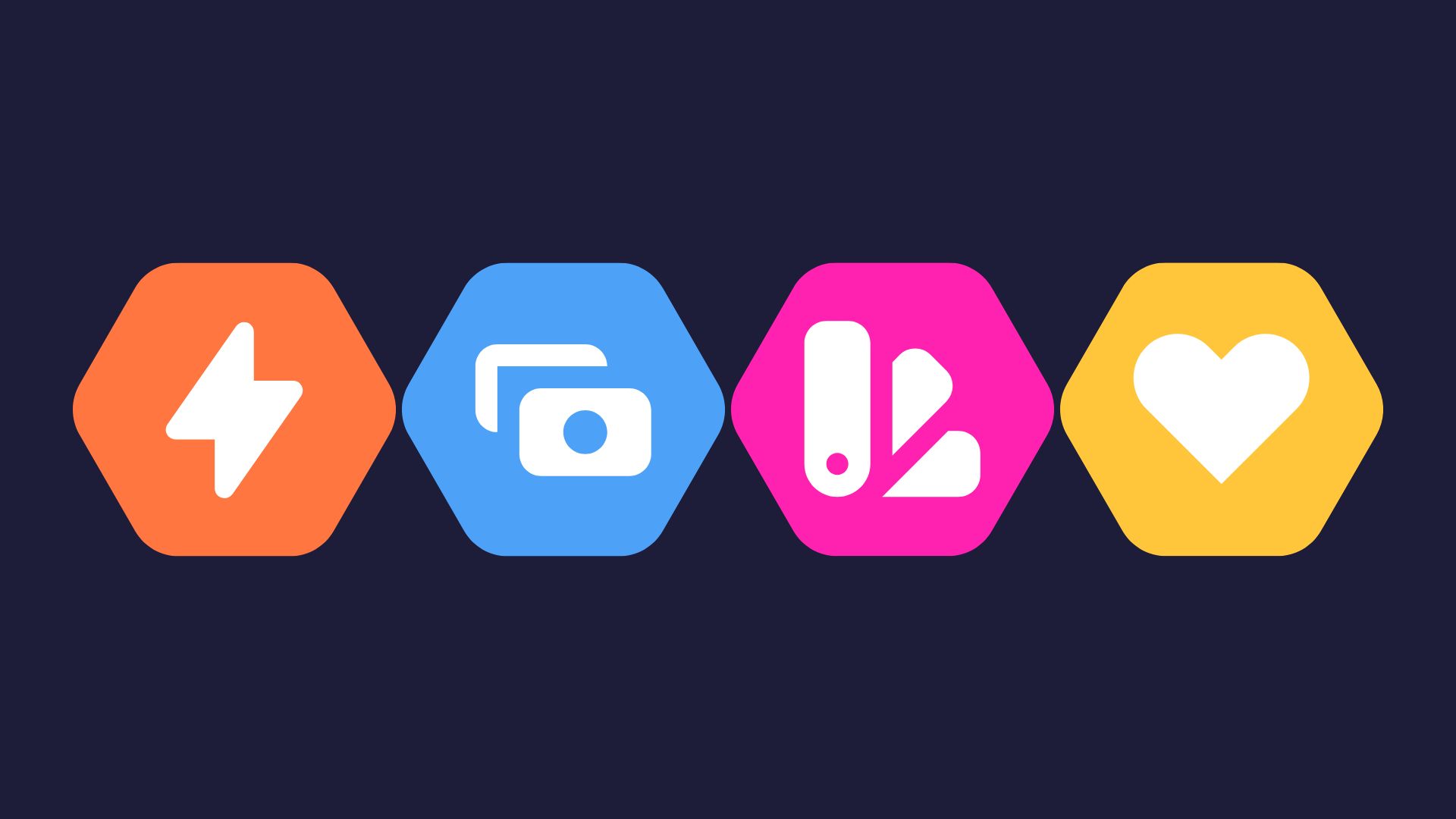 On 7th July 2022 10.00am we'll be announcing some big news at our inaugural Entrepreneurial Matchmaker Meet Up in the Manchester Technology Centre on Oxford Road. Featuring a mindscaping standing panel and speed networking we're bringing the ecosystem to you!
What's the news?
We can't say. But in short we're advancing the tools we create to help reduce the 90% failure rate of business. Breaking ground in this space is long overdue and we're not afraid to be a bit provocative which is why the event is focused on taking action!
What's happening at the event?
Well after our short announcement, the main focus is a facilitated speed networking section where you'll already know who's who so you can target your efforts to the things and people you need.
After this we're doing our mindscaping standing panel. It's a fun and quick fire panel the likes of which you've never seen before!
Panellists will only have 60 seconds to answer your questions (we like to keep them on point!) and needs to focus on action. not just words. You can find out more about the panellists below!
Where do I get my free ticket?
Grab your free ticket over on Eventbrite - spaces are limited so if you can't attend please do cancel and free the space up for someone else.
Tell me all about the panel!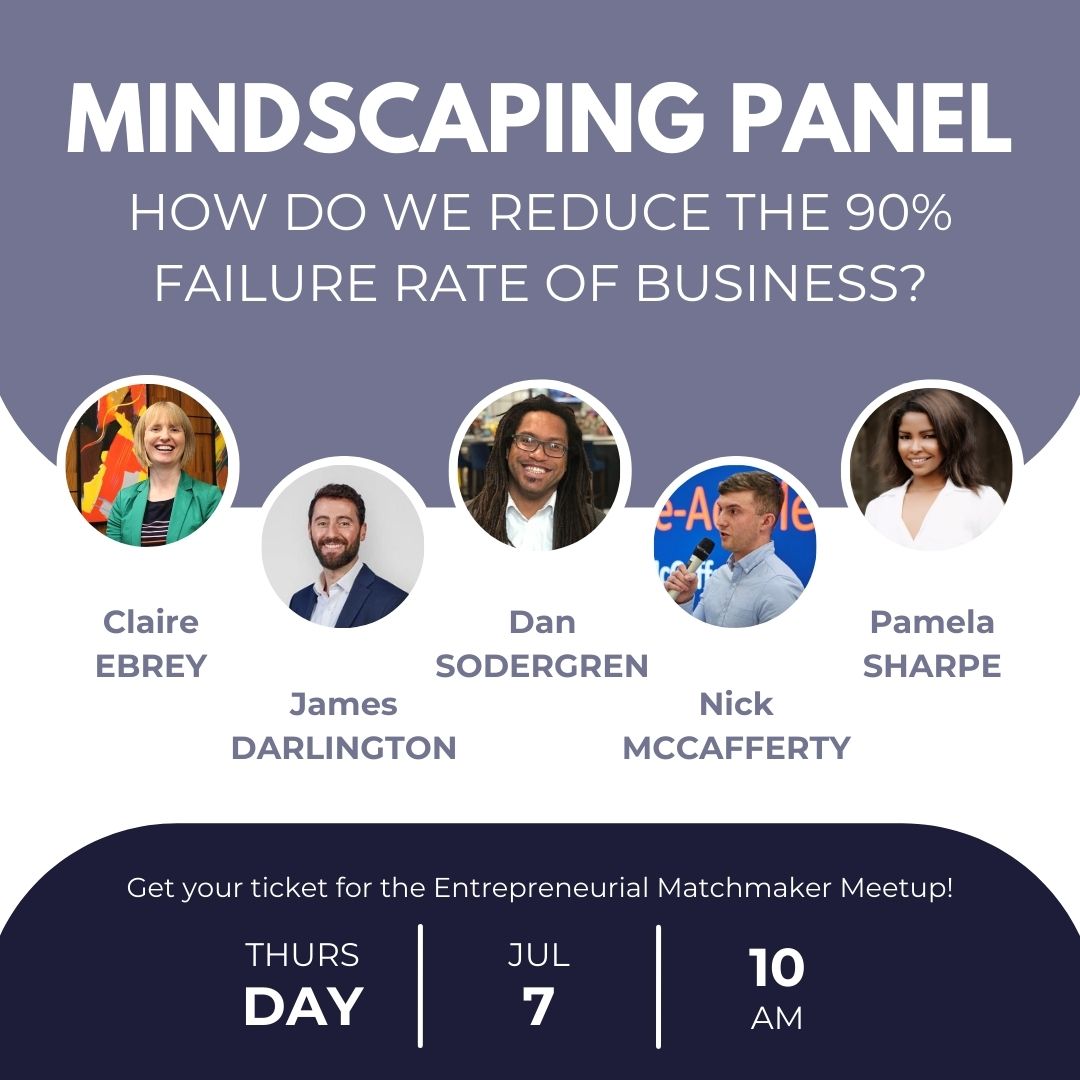 We've gathered an amazing set of individuals together each with their own specialism:
Name and Company: Claire Ebrey, On The Level Consulting
Area of Expertise: Panel Moderator
Claire brings over 15 years' experience in ethical business strategy, sustainability, and Diversity & Inclusion. Most recently, she designed and launched a Leaders' Network for Greater Manchester Chamber of Commerce to connect and develop senior business leaders across the city region.

She worked with BURN (the Black United Representation Network), to create a membership proposition to take forward the organisation's ambitions to 'change the Black narrative' across the North. She is supporting Stockport Race Equality Partnership as it applies for Lottery funding, and has worked on corporate and university propositions with She Leads for Legacy who help Black women into senior roles across sectors.

She is a trustee for Forever Manchester, the community foundation for Greater Manchester, and also founded Pride in Leadership, the UK's LGBTQ+ business leaders' community.
Name and Company: James Darlington, Maven Capital
Area of Expertise: Funding Investment for Business
Socials: LinkedIn
James joined Maven in 2017 and is based in our Manchester office. His responsibilities include deal origination and execution across Northern England.

Prior to joining Maven, James spent six years at EY within the Assurance and Corporate Finance divisions in Manchester, where he was involved in a range of transactions including acquisition finance, large corporate refinancing and stressed deals, and worked on a variety of deal structures.

James holds an Honours degree in Accounting & Finance from the University of Newcastle and is a Chartered Accountant.

Outside of work James enjoys playing sport, mainly football, tennis and golf as well as watching his team – Manchester City plus spending time with family & friends.
Name and Company: Dan Sondergren,
Area of Expertise: Entrepreneurship and Diversity
Ex marketing agency owner, digital trainer, Ted talker, keynote speaker, serial tech startup founder and now media spokesperson Dan Sodergren's main area on interest is the #futureofwork, the #remotework revolution and #data and #tech startups. He is currently co-founder of www.YourFLOCK.co.uk with Michal Wisniewski.

And in his spare time, is a digital marketing and technology expert for the BBC. Donning the cape of consumer champion on shows like BBC Watch Dog, the One Show and RipOffBritain and marketing tech specialist for SuperShoppers and RealFakeAndUnknown. His favourite being reviewing the newspapers from a tech POV for BBC Breakfast.

He is also a host and guest on podcasts and webinars speaking as a futurist. As well as being a guest on countless radio shows.

He volunteers as the diversity and inclusion head for the Manchester Publicity Association to change opportunities for underrepresented groups in the creative, digital and tech industries in Greater Manchester.

As his main interest is in the future. Be that the future of marketing, or the future or work or how technology will change the world for the better under the #Tech4Good and #Tech4All movement.

Find out more on bit.ly/DanSodergren
Name and Company: Nick McCafferty, Bruntwood SciTech
Area of Expertise: Innovation and Incubator Support
Socials: LinkedIn
Through being involved in Accelerators across the UK and Ireland, I have extensive experience working with Start Ups and supporting these businesses through a blended approach of coaching, mentoring and consultancy.

I have supported 100s of entrepreneurial founders and leaders from all walks of life, industries and stages of growth.

My role is to enable entrepreneurial leaders to build high impact, scalable businesses across Bruntwood SciTech's Digital Tech Hubs.
Name and Company: Pamela Sharpre, Mela&Sharpe
Area of Expertise: Investment Readiness Support and Accelerator Mentor
Socials: LinkedIn
I am a Business Consultant helping start ups and SMEs get investment ready and build a roadmap for their fundraising journey. I work with a number of organisations delivering events and workshops around investment (private equity and VC), enterprise and innovation.

I am also a current MBA (Finance) student and Entrepreneur in Residence at The University of Leicester.

I help you get investment ready!